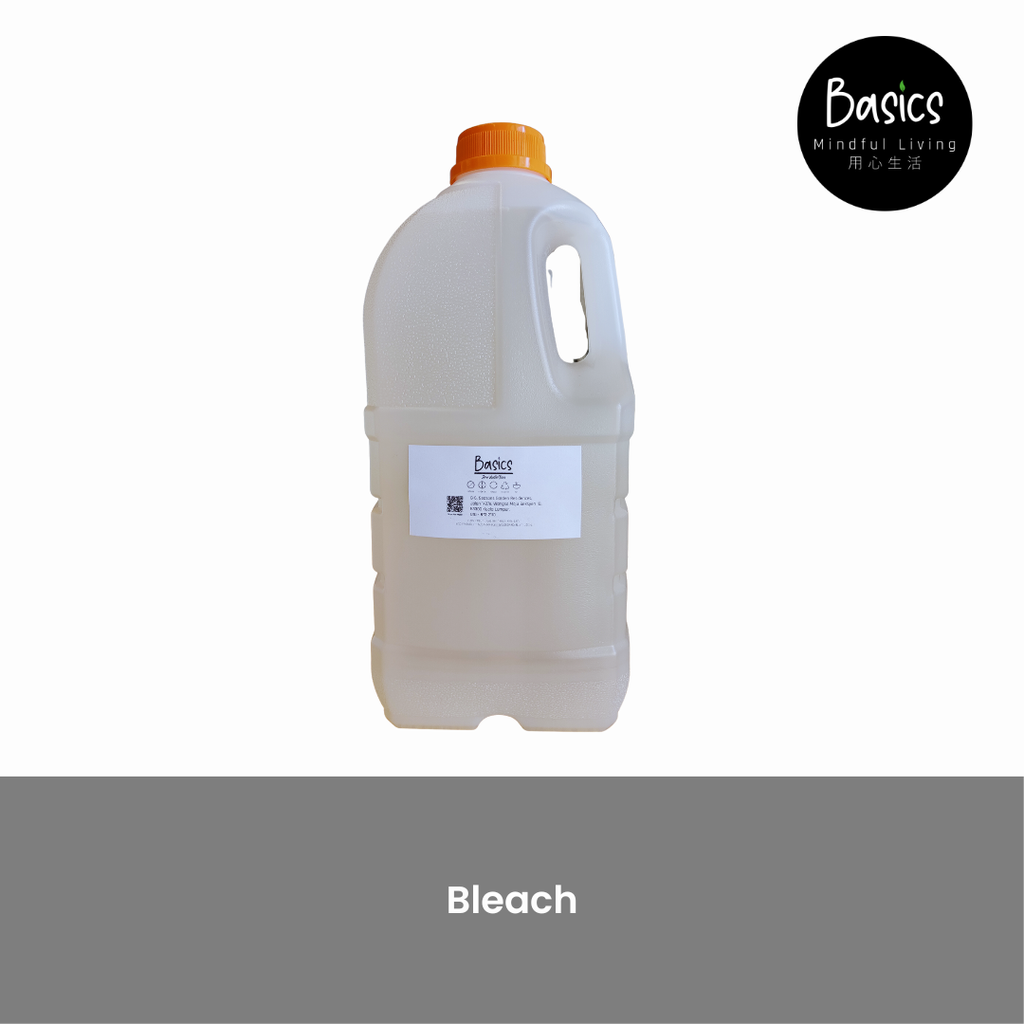 Bleach
Refill in store
We encourage you to bring your own bottle if you have

Please ensure your own bottle is clean and dry to enjoy the best quality of our products.

No minimum amount

Mineral bottle plastic is not suitable to store bleach. Bottles made of HDPE and glass are ideal for storing bleach and are safe to use.
Delivery within Klang Valley
Products will be packed in reused milk bottle packaging in quantity as per order

These products are designed to be kept and refilled by you

Empty Basics bottle can be returned to us on your next purchase delivery

Please wash, rinse and dry the bottles

Basics reserve the right to reject the bottles without any prior notice

Only Basics bottles are returnable to us
Click here to know what kind of impact that you will make through The Refill Program for each purchase that you made from us.
Product description
Bleach is a chlorinated cleaner that is able to get rid of stubborn stains and disinfects at the same time.
Usage Instruction
Fabric: Use between 50-100 ml of Bleach per 20 litres of water. Mix well before adding fabric.
Bathroom / Kitchen / Drain Cleaning: Add 100 ml of Bleach to 2 litres of water.
Toilet Bowl: Use 50 ml of bleach.
General Disinfectant: Mix 1 part of Bleach with 99 parts of water
Product benefits
Able to get rid of stubborn stains

Whitening fabric
Product Care & Caution:
Avoid contact with eyes and skin.

Store in cool, dry, dim place.
---