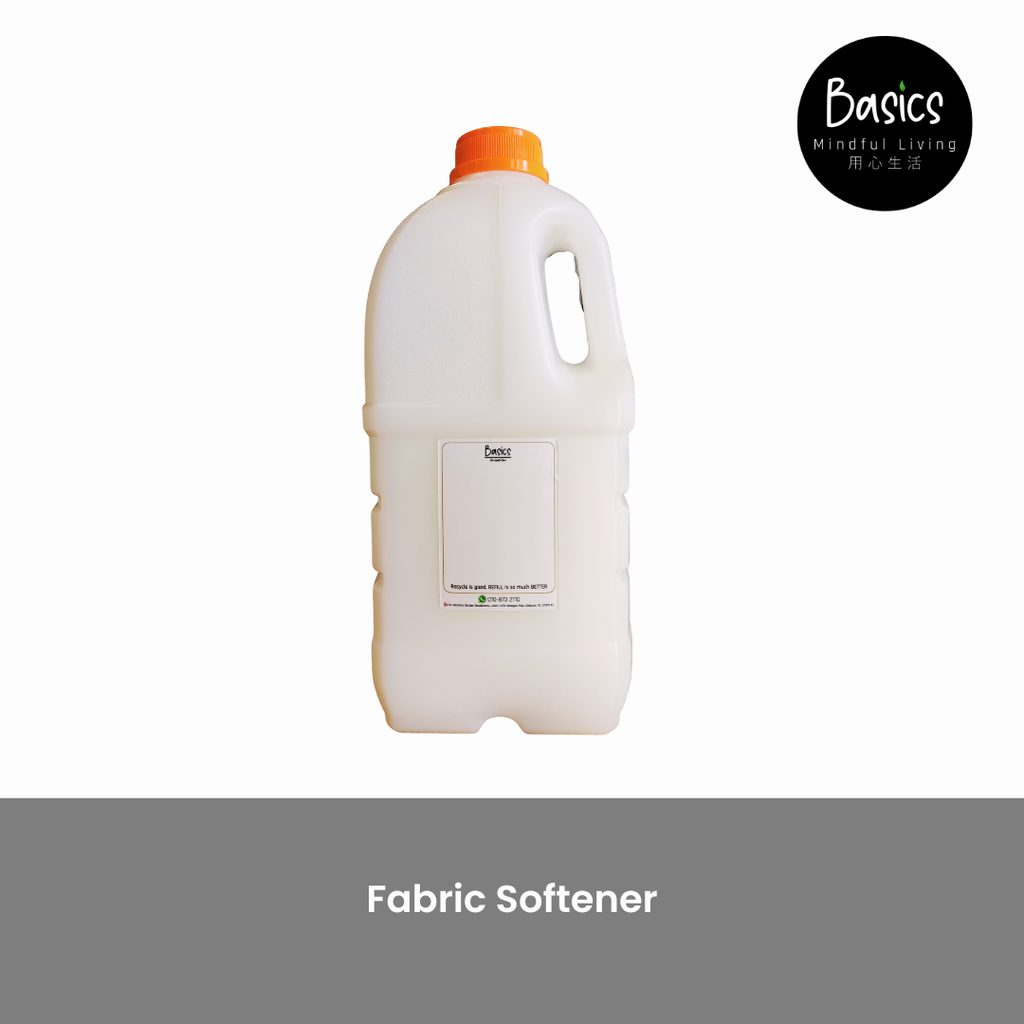 Biodegradable Fabric Softener
Product description
As final rinse fabric softener/conditioner
Composition: A blend of CEQ90 that is plant based, with or without fragrance
Usage Instruction
Hand wash: Add 30-50ml to 4.5 litre of water in the final rinse. Leave cloth to soak for 2 minutes before drying
Machine wash: Add 80ml per full load in the final rinse
Product benefits
Plant based

Extra concentrated formula

Imparts extra softening and anti-static effect on washed fabric

Refreshing and pleasant leave-on fragrance on fabric
Product Care & Caution:
Avoid contact with eyes and skin.

Store in cool, dry, dim place.

Always use with final rinse cycle and not directly onto fabric
Click here to know what kind of impact that you will make through The Refill Program for each purchase that you made from us.
---