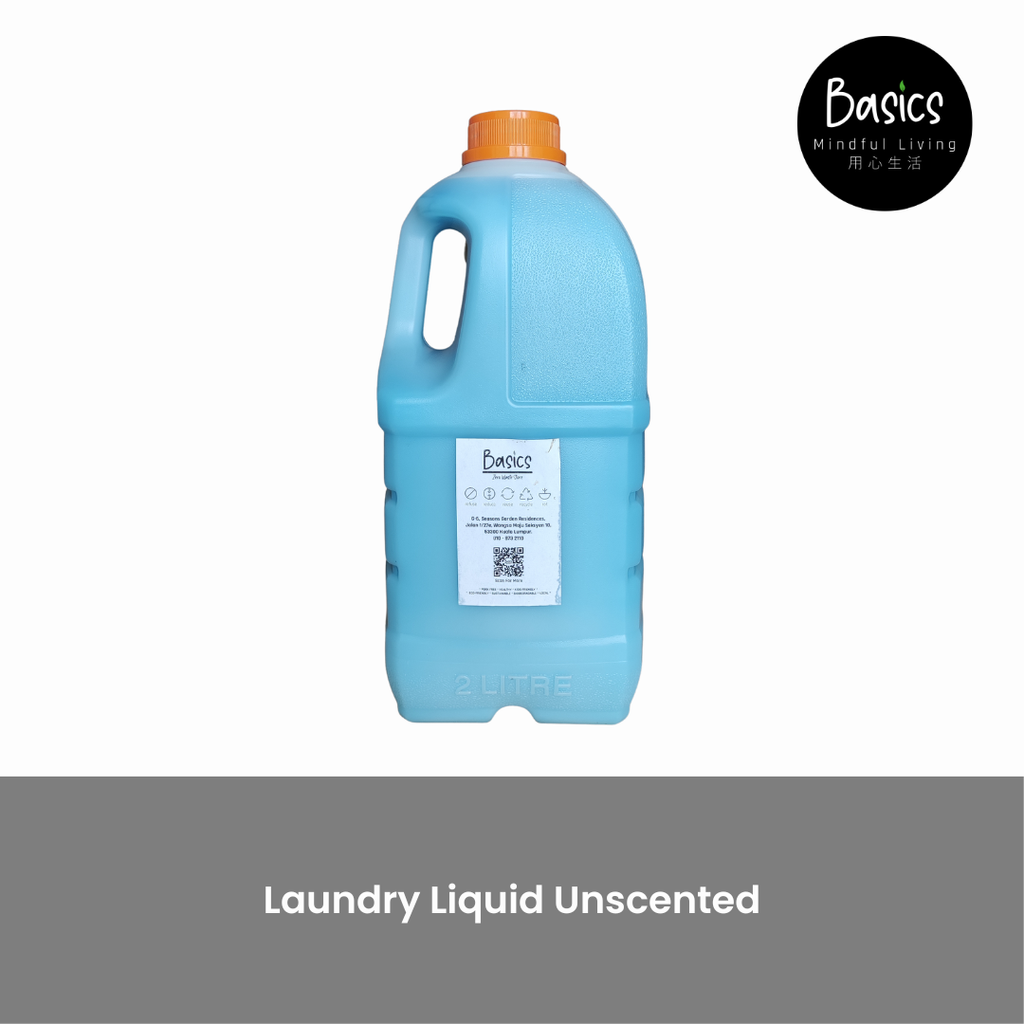 Laundry Liquid Unscented
Refill in store
We encourage you to bring your own bottle if you have

Please ensure your own bottle is clean and dry to enjoy the best quality of our products.

No minimum amount
Delivery within Klang Valley
Products will be packed in reused milk bottle packaging in quantity as per order

These products are designed to be kept and refilled by you

Empty Basics bottle can be returned to us on your next purchase delivery

Please wash, rinse and dry the bottles

Basics reserve the right to reject the bottles without any prior notice

Only Basics bottles are returnable to us
Click here to know what kind of impact that you will make through The Refill Program for each purchase that you made from us.
Product description
Function: suitable for domestic garments and food and beverage linens. Its super-strong cleansing agent also performs as a pre-spotter or pre-treatment solution for stains.
Colour: Blue
Usage Instruction
Machine Top/front Loading: 50-100ml
Soaking - 1:50 ratio
As a pre-spotter: Rub a small amount of concentrate directly over soiled area. Wash as normal.
Product benefits
Suitable for washing machine and manual handwashing

Safe on all fabrics

Efficiently removes all common dirt

Gentle to hands, machines and fabrics.

Deodorizes laundry with a clean fresh after wash fragrance
Product Care & Caution:
Avoid contact with eyes and skin.

Store in cool, dry, dim place.

Always use with final rinse cycle and not directly onto fabric
---