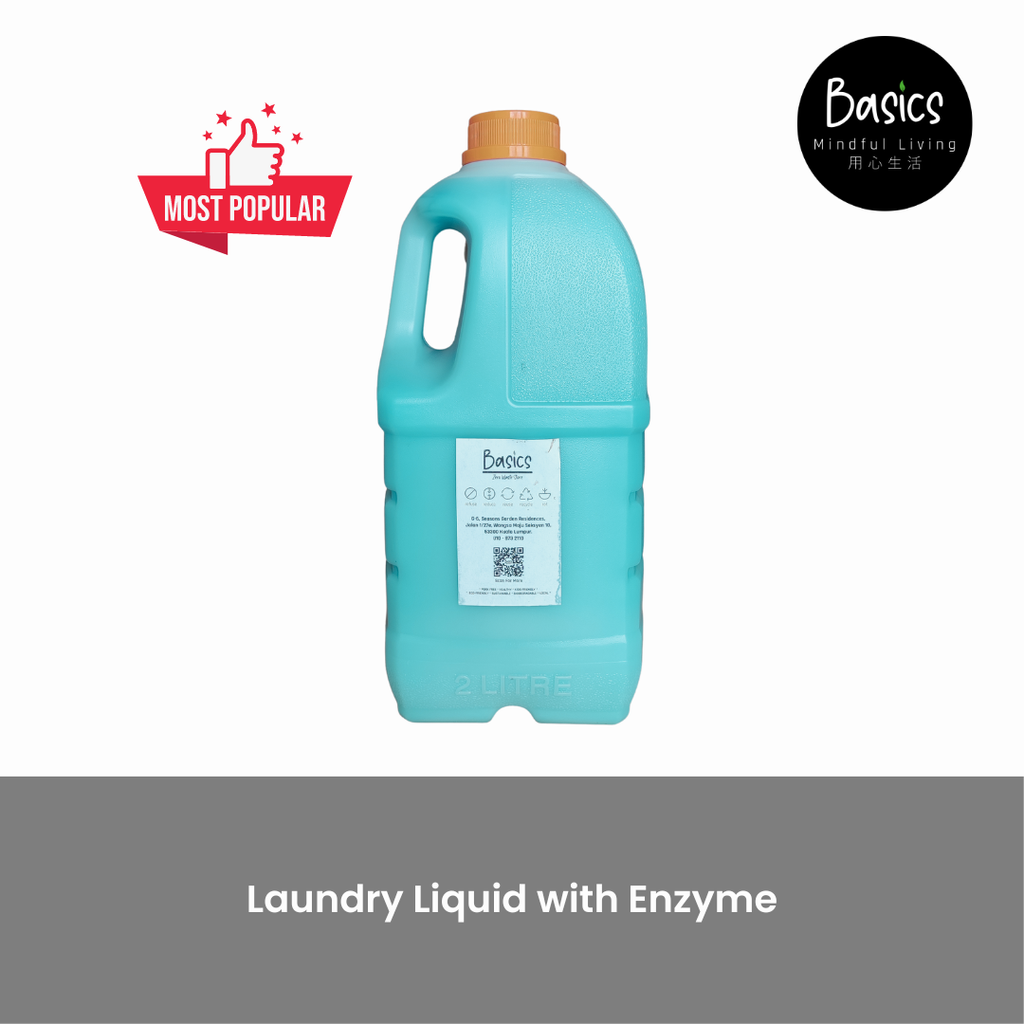 Biodegradable Laundry Liquid (Enzyme)
Product description
Laundry detergent uniquely formulated with the enzyme to fight tough stains.

Ingredients: Dodecyl Benzenesulfonic Acid Sodium Laurel Ether Sulphate Hydroxyethyl Cellulose Perfume Colour

Usage Instruction
Pre-treat the stained fabric by pouring detergent and soak before washing clothes. Measure 50ml of detergent for medium load; 75ml for larger loads for washing machine.

Product benefits
Suitable for washing machine (top & front) and manual handwashing
Enzyme Based
Tough Stain Fighter
Biodegradable
Kills 99.9% of Bacteria
Gentle on Skin
toxin free
paraben free
Product Care & Caution:
Avoid contact with eyes and skin.
Store in cool, dry, dim place.
Click here to know what kind of impact that you will make through The Refill Program for each purchase that you made from us.

---